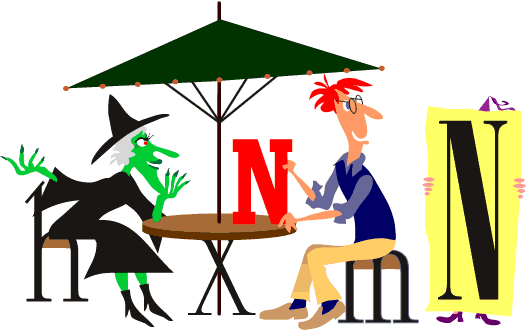 Frogwart said, "N's can be noisy or nearly silent. N's can be funny, fancy and friendly. N's can be drawn out slowly or said in the nick of time."
"N's are like ants in your pants. Want them or not, they're almost everywhere!"
"As I've often said, 'Every sentence needs an n or two in it, if you know what I mean!'"





Back | The Letter N | Next




©2002, Jerry Jindrich. All rights reserved.