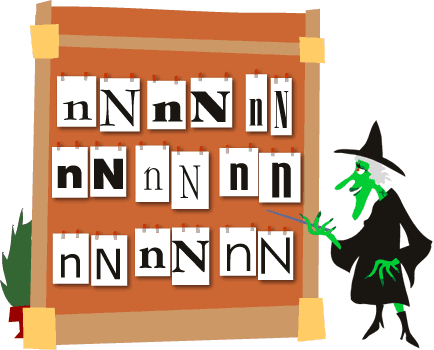 Frogwart added pages with big N's and said, "Big N's are easy, too, except for one of these rascals which is clearly uncommon."

"They look alike except for that odd one, even with serifs and different personalities."





Back | The Letter N | Next




©2002, Jerry Jindrich. All rights reserved.