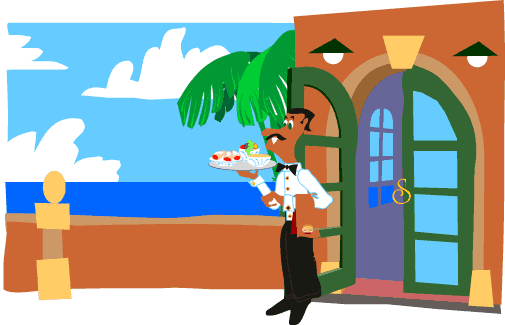 Goudy, the waiter, announced, "Ladies and gentlemen, today I offer you three mouthwatering desserts on my silver tray."
"Chef Baskerville has prepared his Truly Scrumptious Strawberry Crepes,

A refreshing Tropical Fruit Cup featuring grapes, plums and oranges.

And the very popular Crème Brulèe."
Frogwart whispered, "Yes, yes, and more yes!"




Back | The Letter R | Next




©2002, 2003, Jerry Jindrich. All rights reserved.