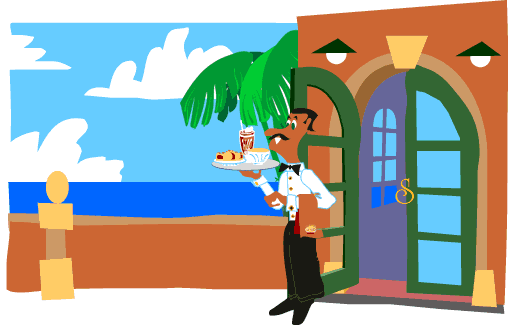 Goudy, the waiter, announced, "Ladies and gentlemen, today we have three wonderful desserts."
"Chef Baskerville has made the finest Root Beer Float,

A teriffic Strawberry and Tangerine Fruit Tart,

And the absolute best Butterscotch Pudding.
Frogwart said, "They sound so terribly tempting. Please bring them all to me for a little taste."





Back | The Letter T | Next




©2002, 2003, Jerry Jindrich. All rights reserved.