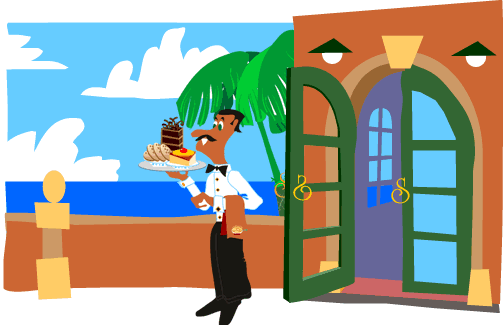 Goudy, the waiter, announced, "Ladies and gentlemen, today we have three wonderful desserts."
"Chef Baskerville has made a fabulous Pineapple Upside-Down Cake,

An unbelievably tall Un-Birthday Cake with chocolate shavings on top,

And some scrumptious and crunchy Utah Sandy Cookies.
Frogwart said, "YUM! I like them all but I'm watching my girlish figure today. Just bring me Upside-Down Cake, please. It's my absolute favorite."





Back | The Letter U | Next




©2002, 2003, Jerry Jindrich. All rights reserved.