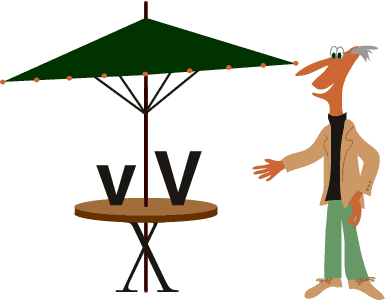 After dessert, Windsor Elongated, the President of the Letterary Society, stood up to speak.

"Excellent meeting everyone," he said. "You've done well again. Thanks for bringing such a splendid collection of U's."

"We meet here again next week to discuss little v's and big V's. V's appear in many of my favorite words but they may be a little harder for you to find. I'm sure you'll discover five or ten very nice examples in no time!"

"Remember, my friends, letters are all around us! "





Back | The Letter U | Next




©2002, Jerry Jindrich. All rights reserved.