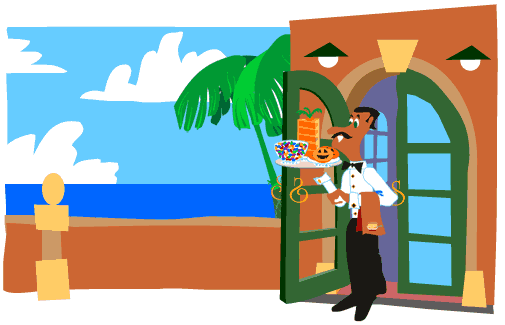 Goudy, the waiter, announced, "Ladies and gentlemen, today we have three very popular desserts."
"Chef Baskerville has baked a Five-Layer Carrot Cake, full of good vitamins,

And a batch of Frogwart's own Halloween Cupcakes made from Vampire Bat-ter,

And, best of all, we offer you a bowl of vine-ripened Chateau Meddybemps Jelly Beans."
Frogwart said, "Yes. Yes. And more Yes. Thank you very much!"





Back | The Letter V | Next




©2002, 2003, Jerry Jindrich. All rights reserved.