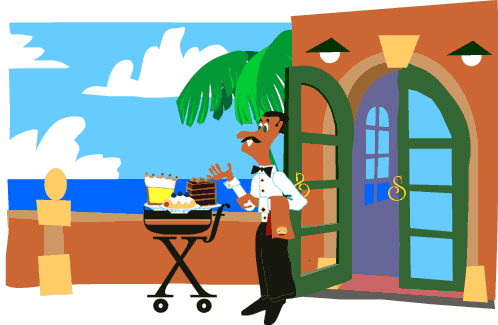 Goudy, the waiter, announced, "Ladies and gentlemen, today we have three lovely desserts for you to enjoy."
"Chef Baskerville has prepared a Chunky Chocolate and Honey Layer Cake,

A truly extraordinary Lemon Meringue Pie with a nice flakey crust,

And an absolutely yummy Raspberry-filled Donut with a creamy blueberry topping."
Frogwart grinned and said, "Y-E-S spells Yes!"





Back | The Letter Y | Next




©2002, 2003, Jerry Jindrich. All rights reserved.