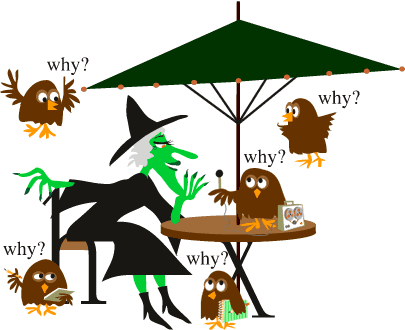 The Scoop Owls were flying by and decided to interview Frogwart about the bug exhibit at the Zoo. Instead of all of their normal questions, they only asked, "Why?".
Frogwart thought for a moment and said, "Because... bugs may be itsy bitsy little critters, but they have very important jobs."





Back | The Letter Y | Next




© 2002, 2003, Jerry Jindrich. All rights reserved.