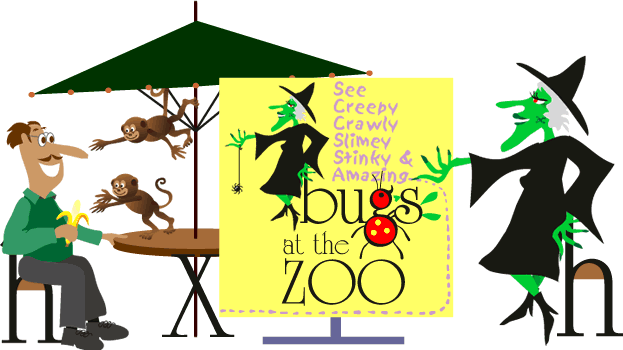 Here are some examples of the letter Y. Sandy is the Director of the Meddybemps Zoo. He brought two hungry monkeys and a bright yellow sign announcing a new exhibit about bugs. Frogwart loves bugs. She helped Sandy plan the exhibit, so her picture is on the sign.





Back | The Letter Y | Next




©2002, 2003, Jerry Jindrich. All rights reserved.