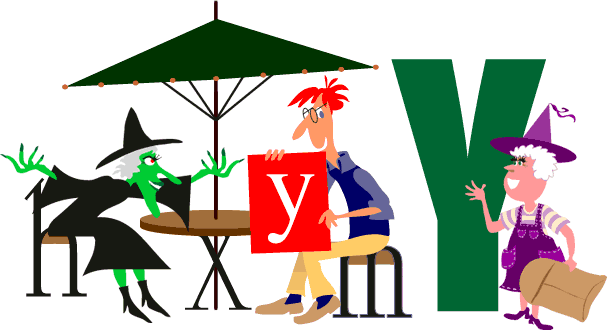 Frogwart said, "Y words are funny. Can you think of any?"
"You know, words like yellow, yawn, yak and yonder. And what about my, sky, stay, clay, boy, toy, player, mayor, grumpy and lumpy? Hurry, there are more: silly, Billy, chunky, monkey, pretty, kitty, phoney and pony. That's my story. Do try to reply."





Back | The Letter Y | Next




©2002, 2003, Jerry Jindrich. All rights reserved.