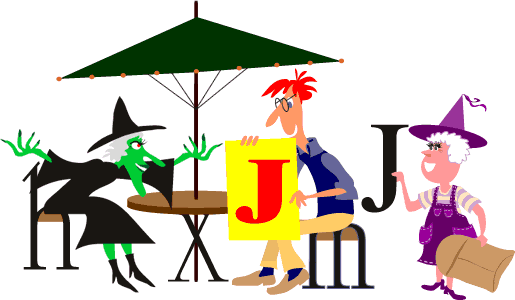 Frogwart said, "Almost every J word I found has the same sound: jingle, jungle, jumper, jolly, juice, January, June, and July. I enjoy J's."
Tippity asked, "What other sound did you hear?"
"I learned that in some words that come from the Spanish language, a j can sound like an h, like in the name, Jose, and the words, jalopeño and baja."





Back | The Letter J | Next




©2002, Jerry Jindrich. All rights reserved.