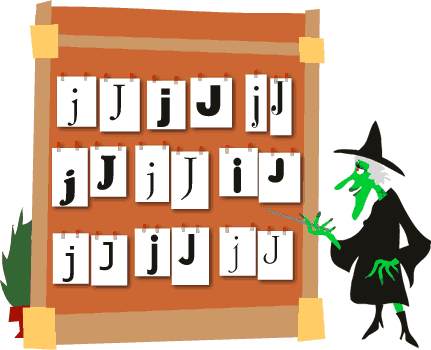 Frogwart added pages with big J's and said, "J is a jewel of a letter. It's so easy to see. But you do have to be on the lookout for them, though, because there aren't a lot of J words. The serifs and different personalities make J's interesting."





Back | The Letter J | Next




©2002, Jerry Jindrich. All rights reserved.