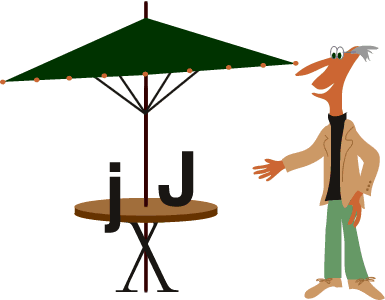 After dessert, Windsor Elongated, the President of the Letterary Society, stood up to speak.

"Excellent meeting," he said. "I want to thank you for finding such interesting examples of the letter I (big and little). Thank you for sharing them with us."

"We meet here again next week to discuss little j's and big J's. You may not find many but do keep looking. Now and then j's just jump out at you."

"Remember, my friends, letters are all around us! "





Back | The Letter I | Next




©2002, Jerry Jindrich. All rights reserved.