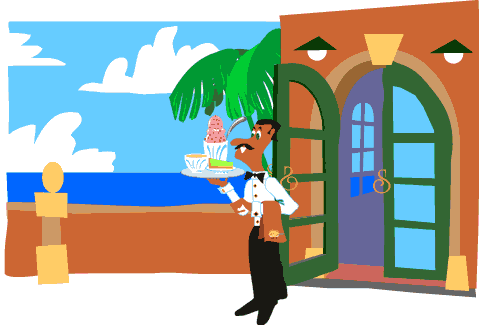 Goudy, the waiter, announced, "Ladies and gentlemen, I think you will like today's desserts!"
"Chef Baskerville has prepared a very tropical Key Lime Pie,

A nice Rice Pudding with raisins,

And a dessert so exciting that people will follow you anywhere, hoping you'll give them little bites: Pied Piper Peppermint Ice Cream!"
Frogwart said, "Mister Goudy, make mine Lime, if you please. Raisins make me ill and Peppermint makes me much too sweet!"





Back | The Letter I | Next




©2002, Jerry Jindrich. All rights reserved.