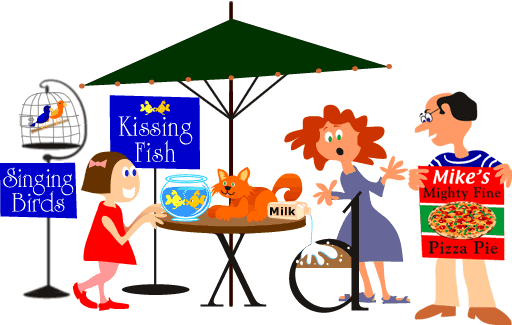 Here are a few I's that other people brought to the meeting. Can you hear the differences?

Tina brought kissing fish and singing birds and their signs from the pet shop.

Lisa's kitten Fifi spilled milk into Mike's chair.

Everyone likes Mike's Mighty Fine Pizza Pie.





Back | The Letter I | Next




©2002, Jerry Jindrich. All rights reserved.